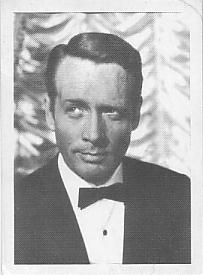 < Previous Card | Next Card >
1. Introducing John Drake

Name: John Drake. Occupation: Danger Man.
When secret department M.9 need a man for a special assignment, a tough efficient man who can act on his own without Whitehall being involved, they send for Drake. Drake likes to work alone, and doesn't think much of the department, but he is the best man they've got. And if you're on the other side- watch out - he's very dangerous!