You have a way of making an insult sound like a compliment

WRITTEN BY:
Philip Broadley

FIRST BROADCAST:
16/12/1965
CAST:
John Drake
............
Patrick McGoohan
Cleo
............
Barbara Steele
Wykes
............
Glyn Houston
Sir Alan Grose
............
David Hutcheson
Howes
............
Peter Hughes
Lyle
............
Clifton Jones
Callaghan
............
Fredric Abbott
Lady Kilrush
............
Juliet Harmer
Mary Ann
............
Dolores Mantez
Rafael
............
Gary Hope
Calypso Singer
............
Tommy Eytle
Cellar Man
............
Harry Baird
Barman
............
Paul Danquah
Millie
............
Pearl Prescod
EPISODE DETAILS:
In Philip Broadley's tenth script, Drake finds himself in another characteristically glamorous Broadley location, the exclusive Royal Jamaican Hotel. The episode originally had the working title 'The Jamaica Story' and was the 34th fifty-minute instalment and the eighth episode to be made at Shepperton Studios, filmed between Tuesday 31st August and Tuesday 14th September 1965.

Drake's mission set by Sir Alan Grose is to follow up on a report that there is a traitor in the British espionage network in Jamaica. Wykes, the hotels assistant manager and M9 operative in Jamaica, resents Drake's apparent indulgence at the expense of the British tax payers, implying a resentful friction between desk-bound operatives such as himself, and those who enjoy the benefits of operating in the field.

But during his mission Drake is set up and made to look like a double agent, with carefully staged photographs and missing classified documents. Only Sir Alan, the man on the beach, knows of Drakes real assignment and can clear Drake's name. But Sir Alan is nowhere to be found and so Drake has to clear his own name and fight to stay alive in the process.

The title for the episode, now called 'The Man on the Beach' in reference to the mysterious Sir Alan, was decided upon by Thursday 16th September 1965.
Episode Titles: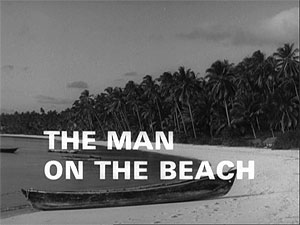 TV Magazine Listings: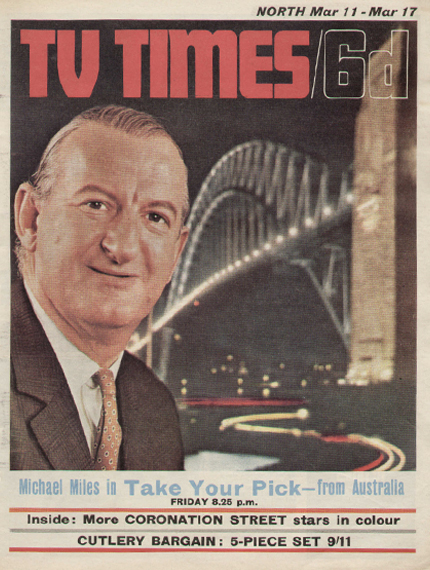 North Edition
Mar 11th - 17th 1966
Filming Locations:
There are no known locations for this episode