I think I'm about to leave the frying pan

WRITTEN BY:
Philip Broadley
Ralph Smart

DIRECTED BY:
Michael Truman

FIRST BROADCAST:
06/01/1966
CAST:
John Drake
............
Patrick McGoohan
Volos
............
Maurice Denham
Dr Sawan
............
Zia Mohyeddin
Magda Kallai
............
Geraldine Moffat
Chand
............
Earl Cameron
Manuel
............
John G Heller
Colonel Maturin
............
Jerome Willis
Holst
............
Roy Herrick
Adam
............
George Baisley
EPISODE DETAILS:
Philip Broadley's eleventh Danger Man script is similar to the first series episode 'Deadline', both episodes dealing with the arms trade. Filmed between Thursday 14th and Thursday 28th October 1965, 'Someone is Liable to Get Hurt' was the eleventh Danger Man episode completed at Shepperton Studios and the 37th fifty-minute episode to be made.

An M9 agent has been murdered in the Caribbean whilst investigating Dr Sawari and Colonel Maturin who are suspected of planning to remove the legitimate government by force. Drake's mission is to continue where his predecessor left off and he soon befriends Sawari and Maturin, posing as an arms dealer.

The pair need weapons to overthrow the government and have already talked with arms dealer Volos, but Drake undercuts Volos and a new deal is agreed. However the pair insist that Drake is held at their residence until the arms deal is complete. Drake tries to escape but injures himself whilst climbing down a drain pipe, after being recaptured Drake points out that the drainpipe is broken and that 'Someone is liable to get hurt'.

However being held captive is the least of Drake's worries as Volos, unhappy with being undercut, forces Sawari and Maturin to accept his deal and takes Drake at gunpoint to his gun-running island so that no other deals can be made. Volos imprisons Drake in his medieval fort, but can Drake escape and stop the arms deal before it's too late?
Episode Titles:
TV Magazine Listings: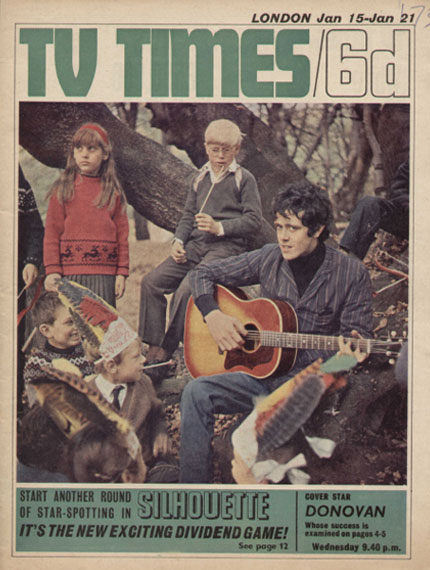 London Edition
Jan 15th - 21st 1966
Filming Locations:
El Morro Fort, San Juan
Groom Place SW1
Simón Bolívar Center, Venezuela, South America
El Morro Fort, San Juan
Click here to view the location details