These days secrecy's almost a chemical impossibility

WRITTEN BY:
Raymond Bowers

DIRECTED BY:
Jeremy Summers

FIRST BROADCAST:
24/03/1966
CAST:
John Drake
............
Patrick McGoohan
Derringham
............
Bernard Lee
Monckton
............
Robert Urquhart
Gomez
............
Paul Curran
Maruja
............
Isobel Black
Soleby
............
Hugh McDermott
Abelardo
............
Michael Forest
Reever
............
Charles Houston
Hencke
............
Gertan Klauber
EPISODE DETAILS:
The 43rd fifty-minute episode was written by Raymond Bower and was the seventeenth episode to be filmed at Shepperton Studios between Wednesday 19th January and Wednesday 2nd February 1966.

At the beginning of the episode Drake rescues his superior Derringham who is being held by enemy agents in an abandoned warehouse. The mission isn't a complete success as opposition agent Solby escapes, blowing Drake's cover. This forces Drake to cease operations and take an out-of-season holiday at the Spanish town of Banolas where he stays with friends Gomez and Maruja for a spot of fishing and shooting.

Also staying at the same hotel is another Englishman, Monckton, who was dubbed 'The Man with the Foot' by Maruja after stepping into a puddle when leaving his car. Monckton is a farcical man and jumps to the wrong conclusion when he overhears Gomez saying that he's going to shoot Drake in the woods, Gomez actually referring to filming Drake with a camera.

Danger Man had experimented with absurd elements in its stories before, but 'The Man with the Foot' is structured throughout like a classic farce. Everything in it happens because of wrong assumptions made by the characters and the story is the amusing flipside to the serious point that espionage makes the people involved in it habitually untrusting.

If you've missed this episode I wouldn't worry, you haven't missed much!
Episode Titles: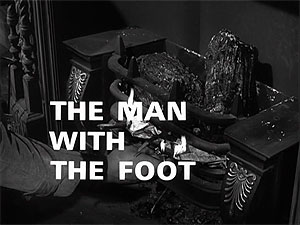 TV Magazine Listings: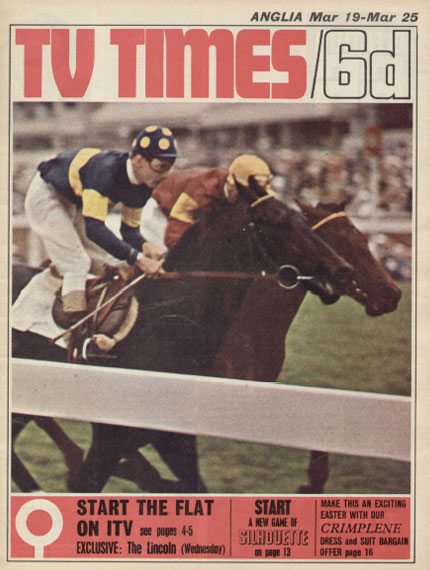 Anglia Edition
Mar 19th - 25th 1966
Filming Locations:
There are no known locations for this episode