I've been swindled, no more pieces

WRITTEN BY:
Norman Hudis
George Markstein ?

DIRECTED BY:
Peter Yates
Michael Truman

FIRST BROADCAST:
12/01/1968
CAST:
John Drake
............
Patrick McGoohan
Miho
............
Yoko Tani
Richards
............
Kenneth Griffith
Controller
............
George Coulouris
Pauline
............
Maxine Audley
Commander Yamada
............
David Toguri
Contact Man
............
Tommy Yapp
Edward Sharp
............
Edward Ogden
First Girl Islander
............
Mona Chong
Manager of Two-Tailed Dragon
............
Robert Lee
Second Girl Islander
............
Paula Li Shiu
Passport Official
............
Kristopher Kum
Airline Clerk
............
Anna Mai
Hostess
............
Barbara Yu Ling
EPISODE DETAILS:
The 47th and final episode of Danger Man, 'Shinda Shima' was written by Norman Hudis and was the twenty-first episode to be filmed at Shepperton Studios. Filming started in the first week of April and was completed on Friday 22nd April 1966.

Electronic communications expert Edward Sharp arrives in Tokyo airport but before clearing customs Drake assumes his identity and searches his luggage, finding various electronic components hidden in his suitcase. A small parcel waiting for Sharp at the airports information desk contains a clue to his contact in Japan, some jigsaw pieces showing a two-tailed dragon, a well-known bar in Japan.

After meeting a string of contacts, Drake is taken to the island known as 'Shinda Shima' meaning 'The Murdered Island'. The island is deserted after all its occupants have fled after many healthy young fishermen were found dead without a mark upon their bodies, believed to be murdered by the angry sea god. However the islands underground caverns are now the home of an enemy spy network and the fishermen were killed and the myth started to keep people away from the island.

The spy network requires Drake's electronic expertise to crack UNI, the operations code of the United Nations. But Drake is more concerned with bringing down the spy network and helping the former residents of the island return back home.
Episode Titles: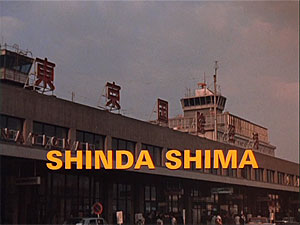 TV Magazine Listings: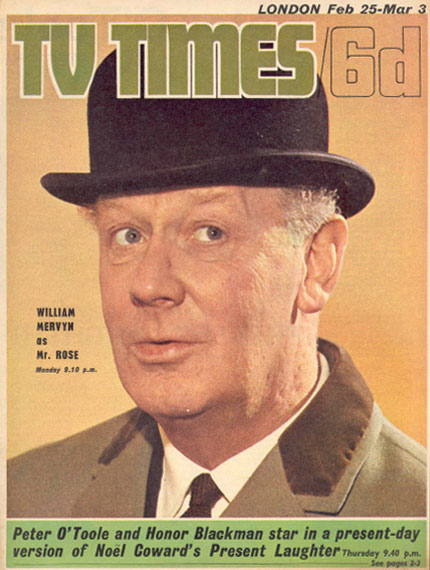 London Edition
Feb 25th - Mar 3rd 1968
Filming Locations:
There are no known locations for this episode