You know old man, never let the left hand know what the right hand is doing

WRITTEN BY:
Donald Jonson

DIRECTED BY:
Charles Crichton

FIRST BROADCAST:
13/10/1964
CAST:
John Drake
............
Patrick McGoohan
Jo Dutton
............
Maureen Connell
Archer
............
Howard Marion Crawford
Attala
............
Anton Rodgers
Mrs Curtis
............
Joan Hickson
Brett
............
Peter Copeley
Mrs Archer
............
Patricia Driscoll
Harris
............
Aubrey Morris
Bertrand
............
Ivor Salter
Mary Wilson
............
April Wilding
Stewardess
............
Lynn Taylor
Immigration Officer
............
George Eugeniou
Barman
............
George Zenios
Nickolaou
............
Nadim Sawalha
Kemal
............
Raul Alkazzi
Admiral Hobbs
............
Peter Madden
EPISODE DETAILS:
Written by Donald Jonson and filmed under the working title 'The Network' this episode was the 9th in the second series to be made. It was filmed at MGM Borehamwood studios between Friday 10th and Thursday 23rd July 1964. When the captions were compiled on Thursday 20th August the title was changed to 'Yesterday's Enemies' from Archer's comment "Yesterday's enemies, tomorrow's friends…".

In this episode former M9 agent 'Archer' has set up his own spy network. Drake is sent to investigate and to take over the network. In exchange Archer will be rewarded and possibly re-employed by M9. Drake does what is asked and Archer plays ball, however M9 double cross the pair and Archer is disposed of to the frustration and anger of Drake.

This episode shows Drake's human side; he is genuinely sorry for the wife of Archer after he is killed and even fabricates a story to make Archer out to be a good man.

We are introduced to Howard Marion Crawford who will appear in a further two Danger Man episodes, the others being 'No Marks for Servility' and 'English Lady Takes Lodgers'. A fine actor who unfortunately died soon after the series closed.
Episode Titles: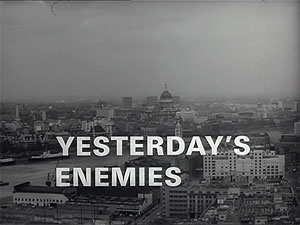 TV Magazine Listings: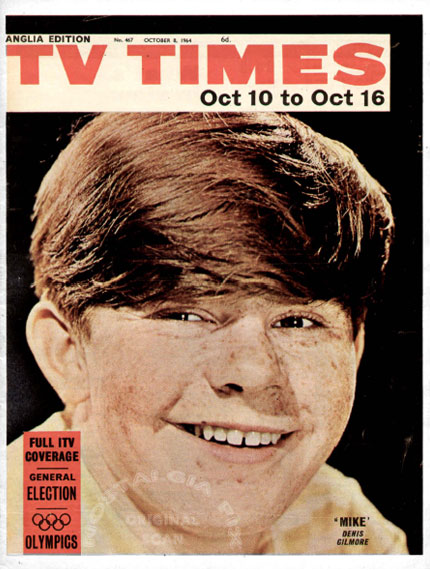 Anglia Edition
Oct 10th - 16th 1964
Filming Locations:
St Pauls Church Yard, London
Click here to view the location details