We brought them civilisation, Major. Now they turn around and bite the hand that fed them

DIRECTED BY:
Peter Maxwell

FIRST BROADCAST:
03/11/1964
CAST:
John Drake
............
Patrick McGoohan
Prime Minister
............
William Marshall
Colonel Nyboto
............
Errol John
Kassawari
............
Earl Cameron
Dr Manudu
............
Edric Connor
Lasalle
............
Arnold Diamond
Suzanne
............
Jill Melford
General Powers
............
Geoffrey Lumsden
Mrs Manningham
............
Nora Nicholson
Barman
............
Lloyd Reckord
Personal Asst
............
Zakes Mokae
Adjutant
............
Danny Daniels
Girl
............
Heather Emmanuel
NCO
............
Ron Blackman
Attendant
............
Jimmy Falana
Sergeant
............
Willie Payne
EPISODE DETAILS:
'The Galloping Major' was the 8th episode to be filmed at MGM Borehamwood between Monday 29th June and Thursday 9th July 1964. This was the episode in which Sidney Cole took over as producer from Aida Young.

David Stone's first screenplay for Danger Man develops the show's particular fascination with Europe's African colonies gaining independence. Previously touched on in the first series episode 'Deadline', 'The Galloping Major' expands the scenario to examine in detail the volatile mixture of political manoeuvring and colonial resentment.

After one year of independence an assassination attempt is made on the Prime Minister of an African country. The Minister suspects that Dr Manudu, leader of the opposition party, intends to overthrow the government by force and so Drake is sent to protect the Minister under the guise of Major Sullivan.

Drake does what is required and Manudu is arrested just before the election. However Drake later learns that the coup was a scam, a clever way of getting Manudu to frame himself leaving the way clear for the Prime Minister to be re-elected. But Drake doesn't intend on allowing this injustice and devises an ingenious way of getting the election back on track.
Episode Titles: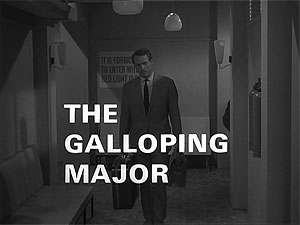 TV Magazine Listings: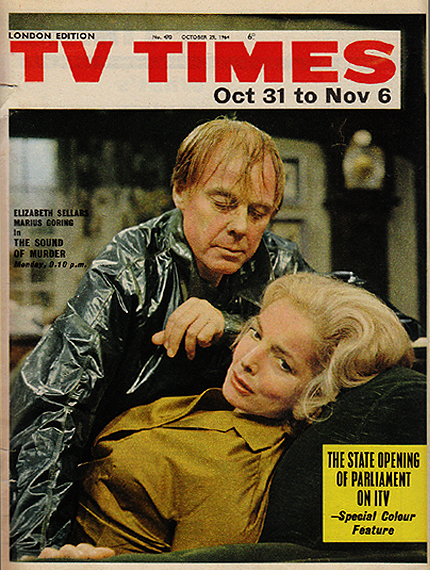 London Edition
Oct 31st - Nov 6th 1964
Filming Locations:
Alexandra Palace
Aldenham House, Haberdashers Aske School, Elstree
Click here to view the location details