Your daddy's been very worried about you

WRITTEN BY:
Wilfred Greatorex
Marc Brandell

DIRECTED BY:
Charles Crichton

FIRST BROADCAST:
10/11/1964
CAST:
John Drake
............
Patrick McGoohan
Lisa Lanzic
............
Lelia Goldoni
Pieter
............
James Maxwell
Wilhelm Berg
............
George Mikell
Otto Berg
............
Andre Van Gyseghem
Foster
............
Barry Linehan
Mumford
............
Edwin Apps
Gorton
............
Raymond Adamson
Dr McKenna
............
Noel Howlett
Sustri
............
Kenneth Adams
German Farmer
............
Thomas Gallagher
German Guard
............
John Kirby
Servant
............
Hugo De Vernier
East German Guard
............
Jerry Tunnicliffe
German Taxi Driver
............
Bernard Davies
Pohlman
............
Ernest Lindsay
English Taxi Driver
............
Bruce Whightman
British Soldier
............
George McGrath
EPISODE DETAILS:
'Fair Exchange' by Wilfred Greatorex and Marc Brandel was the 3rd episode of the second series to go into production at MGM Borehamwood and was filmed between the 6th and 17th of April 1964.

Lisa Lanzig a former M9 colleague of Drake's, is a woman on the edge of a nervous breakdown, filled with desperation and hysteria since being captured and tortured at the hands of East German security chief Pohlman. Determined to kill Pohlman, she crosses the iron curtain but is captured. However Drake comes up with an ingenious plan to ensure Lisa's safe return.

South West London was used extensively for several location scenes which can be viewed on my On Location page.
Episode Titles: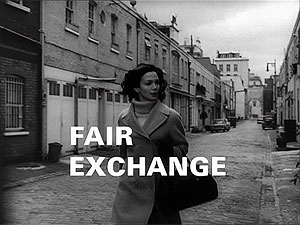 TV Magazine Listings: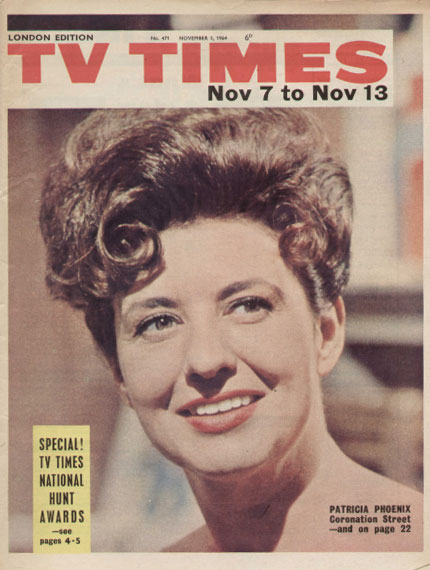 London Edition
Nov 7th - 13th 1964
Filming Locations:
Kinnerton Street
Motcomb Street, SW1
Motcomb Street
Wilton Terrace
West Halking Street
West Halking Place
Eaton Mews North, SW1
Eaton Mews North, SW1
Oatlands Park Hotel
Click here to view the location details