I usually end up a nasty surprise

WRITTEN BY:
John Roddick
Michael Pertwee

FIRST BROADCAST:
17/11/1964
CAST:
John Drake
............
Patrick McGoohan
Gerdi
............
Dawn Addams
Nadia
............
Zena Marshall
Rowland
............
Terence Longdon
Dr Zoren
............
Martin Miller
Garnal
............
Peter Bowles
Tewflick
............
Vladek Sheybal
Abdul
............
Michael Godfrey
Maxwell
............
Harvey Hall
Albert
............
Robert Henderson
G's Secretary
............
Clive Russell
Cockney Soldier
............
Walter Randall
Arab Girl
............
Durra
Captain
............
Prem Bakshi
Dr Zoren's Nurse
............
Karen Clare
EPISODE DETAILS:
The 1st episode of the second series, in its new fifty-minute format, was written by two scriptwriters from Danger Man's first series John Roddick and Michael Pertwee. The episode features the familiar American-styled John Drake as seen in the thirty-minute episodes of the first series. As the second series continues the character of Drake evolves into a less harsh, more British agent, as seen in episodes such as 'Yesterday's Enemies' and 'The Galloping Major'.

This episode contained two actors that would go on to work again with McGoohan in The Prisoner. Peter Bowles who played the role of 'A' in 'A, B & C' and Martin Miller who appeared in the episode 'It's your Funeral' playing the 'Watchmaker'.

Fish on the Hook was filmed at MGM Borehamwood between Monday 9th and Thursday 19th March 1964.
Episode Titles: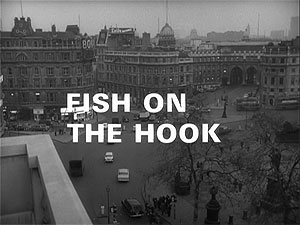 TV Magazine Listings: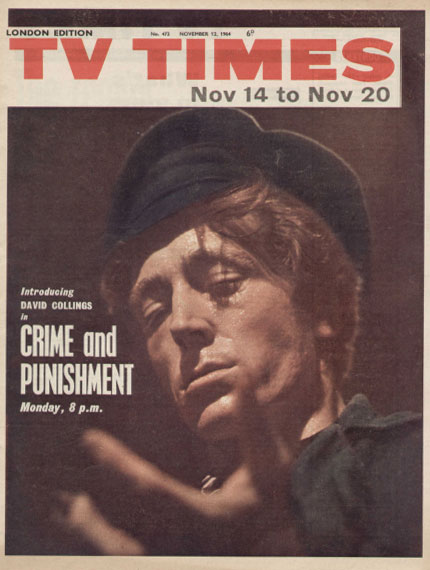 London Edition
Nov 14th - 20th 1964
Filming Locations:
Aldenham House, Haberdashers Aske School, Elstree
Click here to view the location details