I find luxury just about adequate

WRITTEN BY:
Philip Broadley

FIRST BROADCAST:
01/12/1964
CAST:
John Drake
............
Patrick McGoohan
Martine
............
Dawn Addams
Kent
............
Niall MacGinnis
Genicot
............
Frederick Bartman
Alex
............
Patrick Newell
Barman
............
Jose Berlinka
Croupier
............
Gilbert France
Senior Executive
............
John Serret
Chief Chemist
............
Henry De Bray
Night Manager
............
Hugo De Vernier
EPISODE DETAILS:
Philip Broadley's third script, 'The Battle of the Cameras' was the 12th episode to be filmed at MGM Borehamwood studios between Wednesday 26th August and Tuesday 8th September 1964.

In 'The Battle of the Cameras', Danger Man moves closer to the stylised espionage world created by Ian Fleming. Casino's, glamorous night life and the bizarre villain are all immediately recognisable from the pages of the first James Bond novel Casino Royale.

Confidential documents are stolen from the offices of an atomic laboratory by Martine disguised as a clumsy waitress. This is just one of many similar thefts that M9 believe to be organised by a man called Kent who deals in selling secrets to the highest bidder. M9 however need proof that Kent and his team are behind the thefts, so Drake is sent for.

Drake travels to France where he befriends Martine in a casino and asks her to pass on a letter to her employer, the letter being a snippet of a top secret fuel formula which Kent would love to get hold of. But Kent plays it cool, suspicious of Drake's motivations. However Kent wants the formula badly and decides to test Drake to see if he can be trusted. When Kent bites and offers to buy the formula it's all the proof the M9 need to arrest him, but can Drake keep his real identity hidden long enough?

When Danger Man was launched in the USA in 1965, it was renamed Secret Agent and had a different opening and closing title sequence. Mixed in with pop art-style spy graphics were clips from 'The Battle of the Cameras' and 'A Date with Doris', accompanied by a vocal theme sung by Johnny Rivers.
Episode Titles: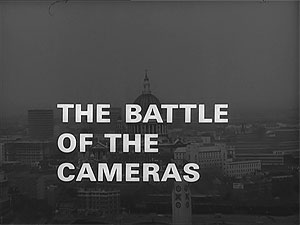 TV Magazine Listings: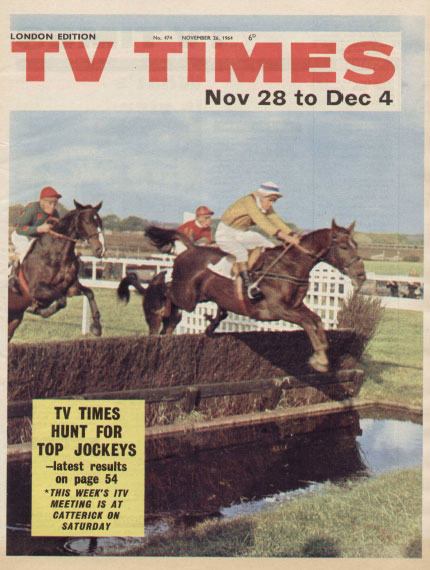 London Edition
Nov 28th - Dec 4th 1964
Filming Locations:
Trawsfynydd Nuclear Power Station
Click here to view the location details