You're a proud man, you will find this a salutary exercise

FIRST BROADCAST:
08/12/1964
CAST:
John Drake
............
Patrick McGoohan
Armstrong
............
Mervyn Johns
Judy
............
Francesca Annis
Gregori
............
Howard Marion Crawford
Helen
............
Suzan Farmer
Avraam
............
Peter Illing
Strotti
............
John Cazabon
Lady Fielding
............
Elizabeth Ashley
Sir Charles Fielding
............
Frederick Piper
Joseph
............
John G Heller
Admiral Hobbs
............
Peter Madden
EPISODE DETAILS:
'No Marks for Servility' was the 13th episode of the second series and the first of the new fifty-minute format to be written by Ralph Smart, the show's creator and executive producer. The working title was 'You Get No Marks for Servility', a line spoken to Drake by Gregori but was shortened on Monday 28th September 1964.

This is the first episode in which Drake plays the part of a 'live in' butler in order to spy on his employers. He reprises this role in the third series episode 'The Hunting Party'. This is truly a great episode and shows Drake's emotions when in frustration, he crushes a whisky glass in his hand in front of Gregori, before using the hanky from his top pocket to wrap his wounds before pouring out another drink without flinching.

The episode was filmed at MGM Borehamwood studios between Wednesday 9th and Saturday 19th September 1964.
Episode Titles: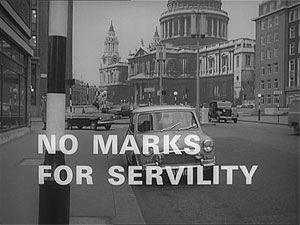 TV Magazine Listings: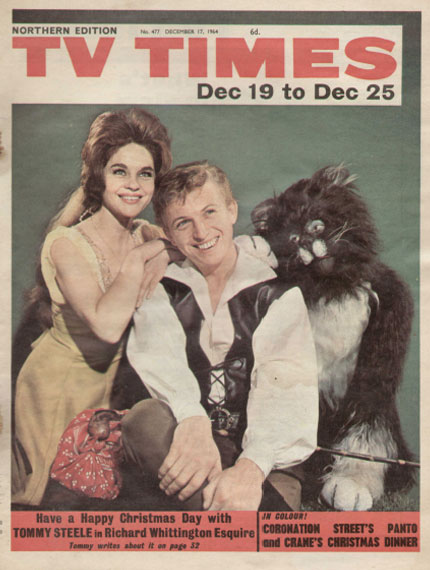 Northern Edition
Dec 19th -25th 1964
Filming Locations:
Littleton Park House, Shepperton Studios
Click here to view the location details