The British sometimes have difficulty expressing their feelings

WRITTEN BY:
Philip Broadley

DIRECTED BY:
Quentin Lawrence

FIRST BROADCAST:
29/12/1964
CAST:
John Drake
............
Patrick McGoohan
Juana Romero
............
Jane Merrow
Joaquin Patatore
............
Ronald Radd
Eduardo
............
Eric Pohlmann
Peter Miller
............
James Maxwell
Plainclothes Man
............
Marne Maitland
Major Casado
............
Richard Bebb
Chemist
............
David Lander
Van Driver
............
David Cargill
Reception Clerk
............
Carlos Douglas
Bell Boy
............
Micky Ventura
Police Officer
............
Alvaro Fontana
Sergeant
............
David Charlesworth
Jose
............
Guido Adorni
Doorman
............
Donald Tandy
Tavern Keeper
............
Charles Hill
Conchita
............
Magda Konopke
Naval Lieutenant
............
Richard Owens
First Assassin
............
Juan Ilinares
Second Assassin
............
Michael Martin
Soldier
............
Roy Vincente
Sergeant's Man
............
Peter Brayham
Policeman
............
Michael Maten
EPISODE DETAILS:
'A Date with Doris', written by Philip Broadley, was the 15th episode of the second series. Originally entitled 'The Cuba Story', it was filmed at MGM Borehamwood studios between the 7th and 21st October 1964. The episode's title was changed when the captions were completed on Wednesday 4th November.

Glamorous Caribbean actress 'Conchita' is murdered by men who break into her home. They leave behind the unconscious body of M9 agent Peter Miller whose cover as a journalist has been blown. Charged with murder, Miller has managed to escape from prison but the heat is on and Drake must get Miller out of the country that evening and has arranged a date with Doris, the code name for an allied submarine.

This is the first of three Danger Man episodes to star Jane Merrow, the other two being 'A Room in the Basement' and 'The Man who wouldn't Talk'. Jane would later appear in the Prisoner episode 'The Schizoid Man' and is still a regular at Prisoner conventions.
Episode Titles: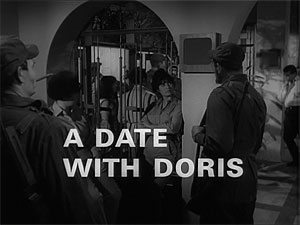 TV Magazine Listings: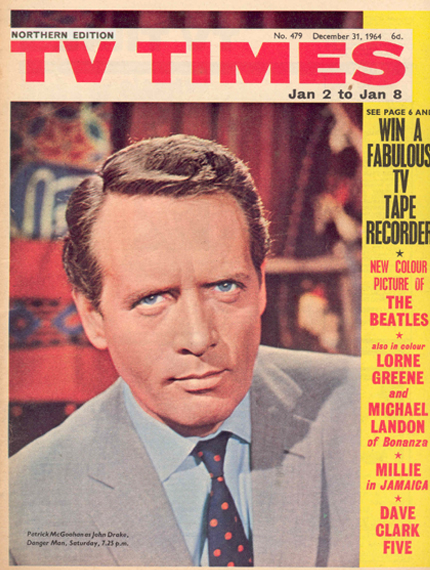 Northern Edition
Jan 2nd - 8th 1965
Filming Locations:
There are no known locations for this episode