It can't be him. He's been dead for twenty years

DIRECTED BY:
Quentin Lawrence

FIRST BROADCAST:
05/01/1965
CAST:
John Drake
............
Patrick McGoohan
Sheila
............
Francesca Annis
Landlord
............
Finlay Currie
Magnus Sutherland
............
Nigel Green
Angus McKinnon
............
Duncan Lamont
Donald McKinnon
............
Brian Phelan
Braithwaite
............
Graham Crowden
Mrs Braithwaite
............
Barbara Lott
Mrs McKinnon
............
Julie Wallace
Mackay
............
Duncan McIntyre
Security Man
............
Rory McDermot
Miss Montgomery
............
Sara Branch
Dr Hutchins
............
Stephen Jack
Todd
............
John Southworth
Nikita
............
Ian Flintoff
EPISODE DETAILS:
The 7th episode of the second series to be made was written by Scotsman, Jan Read and filmed between the 15th and the 26th of June 1964. Filmed at MGM Borehamwood and included extensive location filming with the Danger Man unit once again returning to North Wales, with filming this time centred around Penmon Priory on the island of Anglesey.

Important papers on atomic power have gone missing, leaving only the empty briefcase which has upon it the fingerprints of a man who's been dead for twenty years and so Drake is sent to the Island of Herta to investigate.

This episode has some similarities to two episodes from the first series:

'The Gallows Tree' in which Drake's mission to find a communist traitor previously thought dead. 'The Leak', which dealt with the tension between the developments of atomic power in relation to a rural community.

This is another episode in which Drake shows compassion, feeling sorry for the man whom he has arrested.
Episode Titles: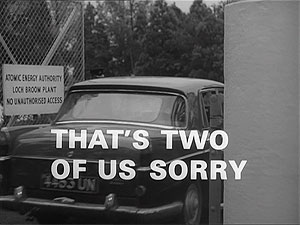 TV Magazine Listings: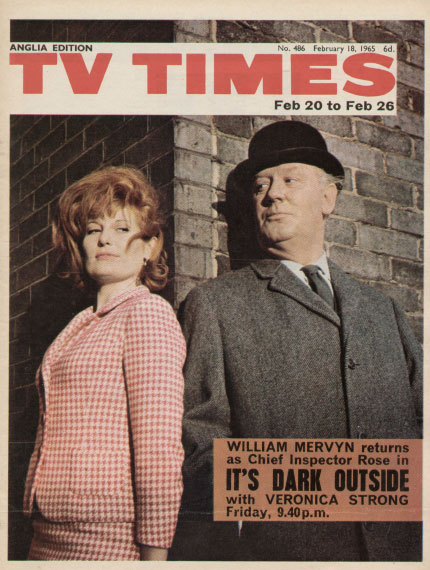 Anglia Edition
Feb 20th - 26th 1965
Filming Locations:
Trawsfynydd Power Station, Gwynedd
BBC broadcasting mast, Anglesey
Penmon Point, Anglesey
Penmon Priory, Anglesey
Penmon Priory, Anglesey
Penmon Priory, Anglesey
Penmon Priory, Anglesey
Penmon Priory, Anglesey
Penmon Priory, Anglesey
Penmon Priory, Anglesey
Cemaes Bay, Anglesey
Cemaes Bay, Anglesey
Click here to view the location details