Our order stands for discipline and the moral authority that derives from discipline

FIRST BROADCAST:
12/01/1965
CAST:
John Drake
............
Patrick McGoohan
Major Latour
............
Lee Montague
Shorty Pratt
............
Jack MacGowran
Mr Sen
............
Zia Mohyeddin
General
............
Jack Gwillim
Jack Taylor
............
John Cairney
Solicitor
............
Alan Wheatley
Diana
............
Georgina Ward
Red Johnson
............
Robert O'Neill
Odzala
............
Thomas Baptiste
Tweedy Gentleman
............
Roger Maxwell
Edwin Bowden
............
Tom Gill
Williams
............
Ivor Salter
Butler
............
Eric Chitty
Miss Jackson
............
Dorinda Stevens
Gateman
............
Patrick Connor
Harry Hutchinson
............
David Cargill
Inspector
............
Henry Kay
Girl
............
Martine Beswick
Girl
............
Judy Huxtable
Girl
............
Ann Colston
Admiral Hobbs
............
Peter Madden
EPISODE DETAILS:
'Such Men Are Dangerous' was the 16th episode in the second series to be filmed at MGM Borehamwood studios between Thursday 22nd October and Thursday 5th November 1964. A few location shots were used such as Haberdashers' Aske's School and Wormwood Scrubs prison in London; these can be seen on my On Location page.

Edwin Boden is due to be released from prison and has been offered a job on the outside, however he is dubious as it seems too good to be true and wanting to go straight he informs the authorities. Drake swaps places with Boden and takes the job to find he's enrolled in a terrorist training camp run by The General.

Ralph Smart's second fifty-minute script was originally entitled 'The Method', but was changed after filming to 'Such Men Are Dangerous' a line spoken by the General when describing the Government.
Episode Titles: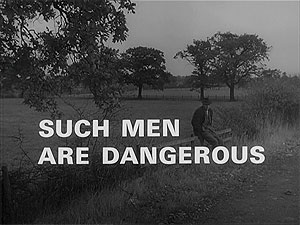 TV Magazine Listings: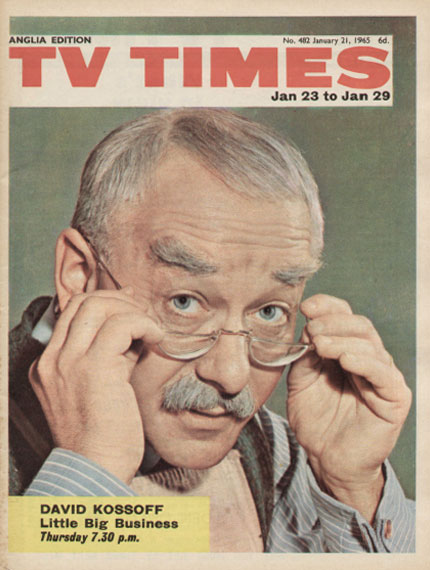 Anglia Edition
Jan 23rd - 29th 1965
Filming Locations:
Wormwood Prison, London
Maidenhead Train Station
Gate House, Haberdashers Aske School, Elstree
Aldenham House, Haberdashers Aske School, Elstree
Click here to view the location details