If I don't pay up, he'll blow my cover. I'll be finished in the service

FIRST BROADCAST:
19/02/1965
CAST:
John Drake
............
Patrick McGoohan
Elaine
............
Adrienne Corri
Mr Lovegrove
............
Eric Barker
Mr Alexander
............
Francis De Wolff
Mrs Fairbrother
............
Patsy Rowlands
'Umbrella'
............
Peter Butterworth
Morgan
............
Edward Underdown
'Briefcase'
............
Mike Pratt
Man in Black
............
John Cazabon
Doorman
............
Desmond Llewellyn
Receptionist
............
Patrick Connor
Fletcher
............
Peter Gill
Croupier
............
Terrance Hooper
EPISODE DETAILS:
The second fifty-minute episode to be written by David Stone and originally entitled 'Mr Alexander', 'The Ubiquitous Mr Lovegrove' was the 14th episode of Danger Man to go into production at MGM Borehamwood studios and was filmed between Monday 21st September and 6th October 1964.

In this episode we see the nightmarish dream of the concussed Drake, whose cover is blown by casino owner Mr Alexander. Alexander blackmails Drake by threating to expose his cover to newspapers all around the world unless he pays up, but fortunately for Drake it's all been a bad dream.

Correspondence to the TV Times magazine in the wake of this episode was understandably mixed. The issue dated 18th March 1965 contained two views. One letter from Mrs Patricia Burrows read "Yet another marvellous Danger Man story. How do they do it? Patrick McGoohan is not only the most attractive man on television (he leaves James Bond standing) but the whole production team never puts a foot wrong."

However Miss Hilary Cobb from Leeds on the other hand, held the opposite view: "After watching one episode of Danger Man recently I must say that I've never seen a programme so jumbled and difficult to follow in my life. This episode is far below the standard I normally expect."

In this episode we see James Bond regular Desmond Llewellyn, 'Q', as the casino door man.

The captions were not completed until 31st December by which time the episode's title had changed to 'The Ubiquitous Mr Lovegrove'.
Episode Titles: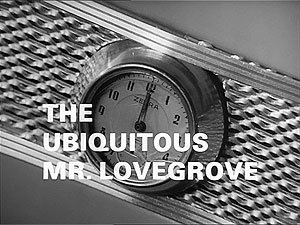 TV Magazine Listings: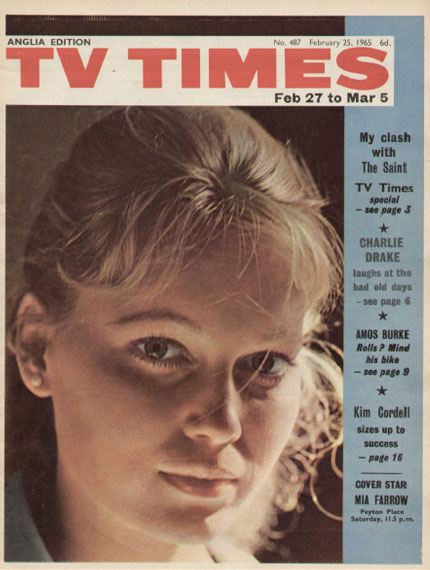 Anglia Edition
Feb 27th - Mar 5th 1965
Filming Locations:
Click here to view the location details