Our people do not want strangers coming here and interfering in our business

WRITTEN BY:
Malcolm Hulke
Ralph Smart

FIRST BROADCAST:
16/03/1965
CAST:
John Drake
............
Patrick McGoohan
Nicola Tarasova
............
Moira Redmond
Dessiles
............
Errol John
Darcy
............
Earl Cameron
Lieutentant Labaste
............
Clifton Jones
James Owen
............
Paul Danquah
Victor N'Dias
............
Christopher Carlos
Madame Celeste
............
Pearl Prescod
David Elliot
............
Robert Dean
Vernon Brooks
............
Edward Brayshaw
Mrs Eliot
............
Margaret Nolan
Nero
............
Boscoe Holder
Eirlys Brooks
............
Janet Hargreaves
Guard
............
Louis Mahoney
Anarchist
............
Joseph Layode
EPISODE DETAILS:
The 22nd episode of series two 'Parallel Lines Sometimes Meet' was the only Danger Man script written by Malcolm Hulke and had the working title 'Let's make one too'.

When a couple of atomic researchers go missing it is assumed they have defected and Drake is sent to investigate. Drake discovers that Haitian millionaire Desilles is ingeniously using his fleet of ships to kidnap atomic scientists from around the world, regardless of their political affiliation.

The episode was filmed at MGM Borehamwood studios from Tuesday 2nd to Monday 15th February 1965. When the captions were completed on Monday 22nd February the title had become 'Parallel Lines sometimes meet'.
Episode Titles: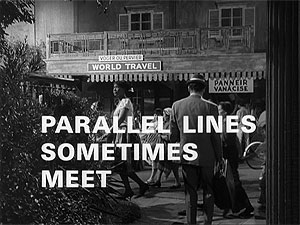 TV Magazine Listings: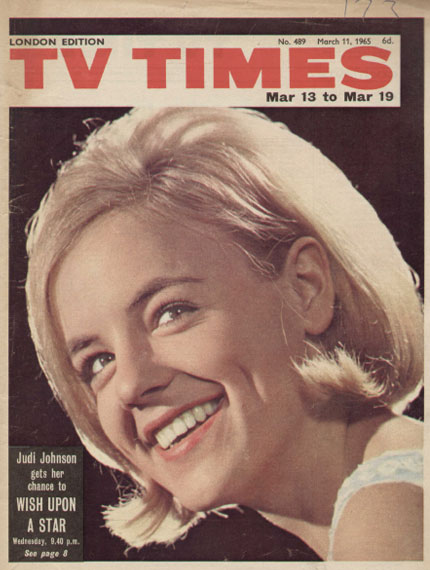 London Edition
Mar 13th - 19th 1965
Filming Locations:
There are no known locations for this episode