Noureddine is an assassin. Such men aren't caught without a certain amount of unpleasantness

WRITTEN BY:
Philip Broadley

FIRST BROADCAST:
14/10/1965
CAST:
John Drake
............
Patrick McGoohan
Alexandros
............
Ronald Radd
Noureddine
............
Derren Nesbitt
James
............
John Standing
Marie Valedon
............
Jeanne Roland
Stephen Miller
............
David Collings
Shah of Assini
............
Jeremy Spenser
Police Inspector Roget
............
Julian Somers
Sir Alan
............
Andrew Laurence
Daphne Miller
............
Mary Webster
Bulack
............
Ernst Ulman
Michele
............
Juliet Harmer
Model
............
Christine Child
Messadi
............
Neville Becker
Café Owner
............
Jose Berlinka
Airport Clerk
............
Zeynep Tarimer
EPISODE DETAILS:
'Sting in then Tail' was the 26th second series episode of Danger Man to be made and the last to be completed at the MGM Borehamwood studios. Filming took place between Wednesday 31st March and Friday 9th of April 1965. There was then officially a two-week break while the production team relocated to the new Shepperton Studios.

Written by Philip Broadley, we see Derren Nesbitt in his third and final Danger Man episode, as Noureddine, a ruthless assassin which is reminiscent of the first series' episode 'Time to Kill'. Nesbitt would later reappear in The Prisoner episode 'It's your Funeral', again as a very unsavoury character.

Drake's mission is to lure assassin Noureddine from France so he can be arrested. He does this by befriending Noureddine's girlfriend Marie Valdeon, under the guise of Stephen Miller a struggling artist. But when Marie doesn't play ball Drake pretends that Marie has left Noureddine but he doesn't count on the fact that she doesn't go anywhere without Ju-Ju her Golliwog doll.

In this episode Marie, played by Jeanne Roland, performs two songs in French, one being the 1964 number 12 hit 'She's Not There' written by Rod Argent of 'The Zombies'. Apparently the French version was released by RCA Victor records in 1969 but I do not have a copy. Virginia Astley, the daughter of music director Edwin Astley, was at the time dating one of the Zombie's members so this is probably how the music became to be used in the episode.
Episode Titles: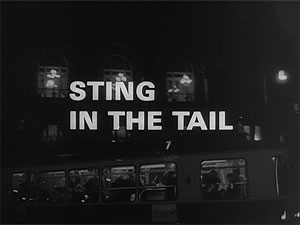 TV Magazine Listings: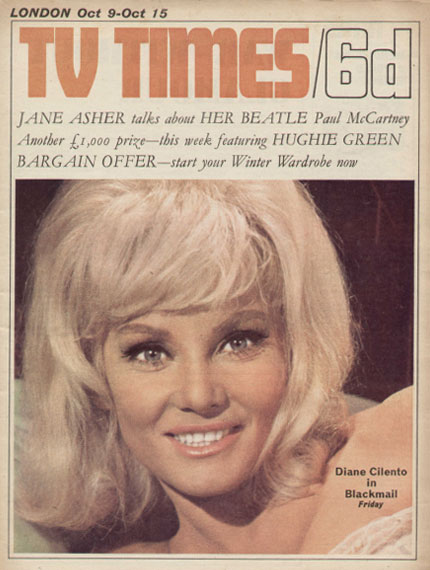 London Edition
Oct 9th - 15th 1965
Filming Locations:
There are no known locations for this episode