Crazy Coote's commandos; time they were investigated

FIRST BROADCAST:
04/11/1965
CAST:
John Drake
............
Patrick McGoohan
Caroline Winter
............
Patricia Donahue
Prime Minister
............
John Slater
Sergeant Bates
............
Percy Herbert
General G'Niore
............
Peter Arne
Dr Winter
............
Frederick Peisley
General White
............
Jack Gwillim
Pierre Deschamps
............
John Gabriel
Colonel Coote
............
Derrick DeMarney
Sinclair Jones
............
Zia Mohyeddin
Hawkinson
............
Dervis Ward
Buchanan
............
Shane Rimmer
Brewster
............
Patrick Jordan
Cleaner
............
Paul Danquah
Receptionist
............
Zorenia Osborne
PM's Secretary
............
Christopher Carlos
Police Officer
............
David Lander
Lab Assistant
............
Heather Emmanuel
Himself
............
Boscoe Holder
EPISODE DETAILS:
The Mercenaries was written by Danger Man creator and executive producer Ralph Smart and was the 25th episode of series two. Production took place at MGM Studios in Borehamwood between the 16th and 30th March 1965.

Private Johnson, one of Colonel Coote's mercenaries, is in reality an undercover M9 agent. However his cover is blown and he is murdered and made to look like an ambush. Drake, now in the guise of Private John Appleby, is sent to Africa to begin where Johnson left off but as soon as he arrives he is not made welcome and soon has to leave the outfit.

Later he learns that the Prime Minister, who is a hypochondriac, has been informed he's dying and must have a major operation to survive. But Drake is suspicious when Coote's mercenaries are drafted in to protect the Minister during his surgery.

The plot of a leader being assassinated during an operation is reminiscent of another Danger Man episode, 'The Girl in Pink Pyjamas' from the first series.
Episode Titles: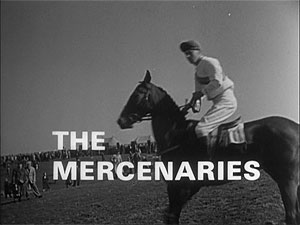 TV Magazine Listings: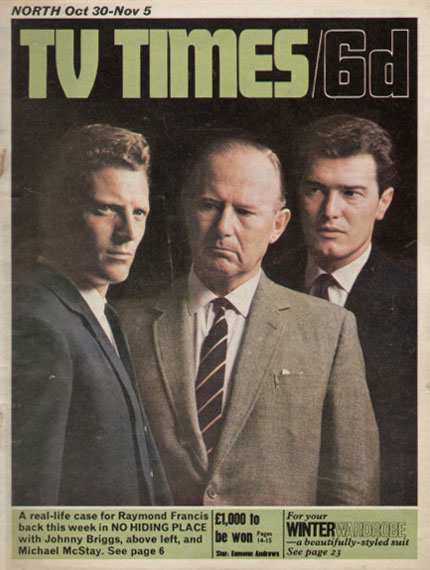 North Edition
Oct 30th - Nov 5th 1965
Filming Locations:
There are no known locations for this episode