Once people enter Colony Three they cease to exist

WRITTEN BY:
Donald Jonson

FIRST BROADCAST:
27/10/1964
CAST:
John Drake
............
Patrick McGoohan
Randall
............
Glen Owen
Donovan
............
Niall MacGinnis
Richardson
............
Peter Arne
Janet
............
Catherine Woodville
Lord Denby
............
Edward Underdown
Lady Denby
............
Cicely Paget-Bowen
Fuller
............
Peter Jesson
Soldier
............
Laurence Herder
Agent
............
Charles Laszlo
Admiral Hobbs
............
Peter Madden
EPISODE DETAILS:
Robert Fuller, a civil servant, has been under observation and is about to defect, but before he can Drake assumes his identity. Drake and two other defectors are then taken across the iron curtain to Hamden New Town which resembles a typical English town with red buses, phone boxes and all the normal amenities. But this is no English village, it is in fact a training camp for foreign spies to 'become British' so they can blend in with the western world.

'Colony Three' is often thought of as a precursor to the Prisoner, agents being taken to a faraway place to be moulded.

Written by Donald Johnson, this episode was the 10th instalment of the second series to be filmed at MGM Borehamwood studios between Friday 24th July and Friday 7th August 1964. Extensive location shots were used including the new town of South Hatfield which was used as Hamden New Town, these and other locations can be found on my On Location page.
Episode Titles: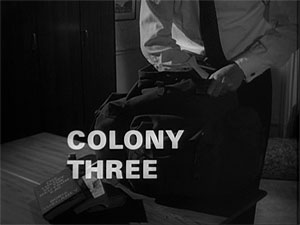 TV Magazine Listings: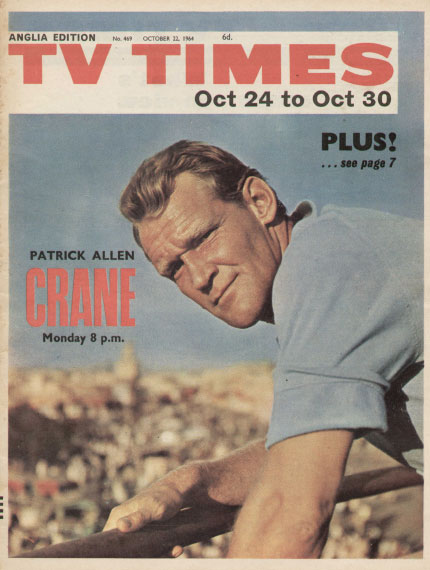 Anglia Edition
Oct 24th - 30th 1964
Filming Locations:
Archway Road, N6
Archway Road, N6
St John's Church, South Hatfield
Hilltop Shopping Arcade, Hatfield
The Hilltop Shopping Precinct, South Hatfield
St Andrews Church, Totteridge
St Andrews Graveyard, Totteridge
Fore Street, Old Hatfield
Hilltop Shopping Arcade, Hatfield
Hilltop Shopping Arcade, Hatfield
Click here to view the location details