I can ruin you Drake, physically, professionally, mentally…you name it'

FIRST BROADCAST:
19/01/1965
CAST:
John Drake
............
Patrick McGoohan
Pauline
............
Adrienne Corri
Lord Ammanford
............
Bernard Lee
Certhia
............
Jill Melford
Lady Ammanford
............
Joyce Carey
The Stranger
............
Colin Douglas
Nanny
............
Patsy Smart
Sir Joseph Manton
............
Richard Caldicot
Secretary
............
Redmond Phillips
Charlie Hewitt
............
Jack Bligh
Police Sergeant
............
Michael Collins
Miss Jones
............
Dorothea Phillips
Airport Clerk
............
Sonia Fox
Ginger
............
Jeremy Ranchev
Mrs Foster
............
Barbara Leake
Garage Attendant
............
Bill Corlett
Schoolmaster
............
Eynon Evans
Landlord
............
Dafydd Havard
Vicar
............
Evan Thomas
Jones the Boat
............
Norman Wynne
Farmer
............
Roderick Jones
Garage Manager
............
Brian Anderson
EPISODE DETAILS:
Whatever happened to George Foster was the 17th episode in the second series, and the third fifty-minute script written by David Stone.

Drake has discovered that millionaire businessman Lord Ammanford is using his money and power to cause riots in a new Latin-American republic for his own ends. Drake confronts Ammanford but is warned off, although Drake is not deterred. Drake soon learns that Ammanford has considerable power and is beaten up and arrested but escapes and continues to dig the dirt until he learns that Ammanford is a bigamist.

Adrienne Corri makes her second Danger Man appearance as Pauline and James Bond regular Bernard Lee stars in the first of his two episodes, the other being 'The Man with the Foot' in series three. We are also introduced to Patsy Smart, the sister of Ralph Smart the show's creator and executive producer, who will later appear in two episodes of the Prisoner.

Filmed at MGM Borehamwood studios between Friday 5th and Friday 20th November 1964 and included some location shots in the Borehamwood and Shenley area.
Episode Titles: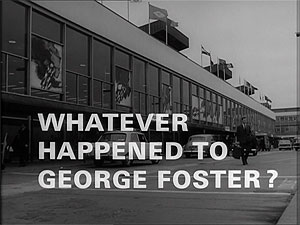 TV Magazine Listings: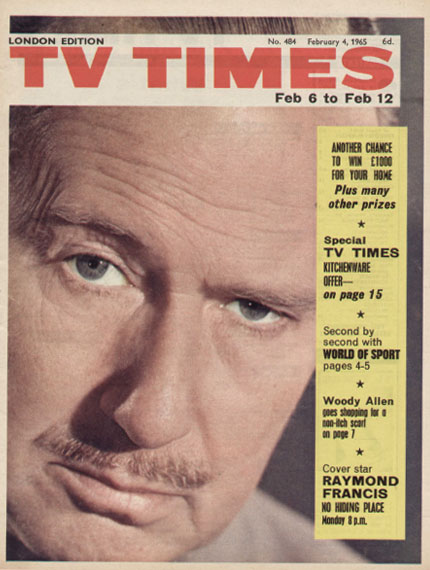 London Edition
Feb 6th - 12th 1965
Filming Locations:
Groom Place SW1
Gordon Square, London
Gordon Square, London
Britannia Bridge, Meni Straits
St Andrews Church, Totteridge
Ettington Park, Warwickshire
Garage, Shenley
London Road, Shenley
Shenley Road, Borehamwood
Theobald Road, Borehamwood
New Road, Shenley
New Road, Shenley
Click here to view the location details