Poor lady. You have been taken in by his lies

WRITTEN BY:
Philip Broadley
John Roddick

DIRECTED BY:
Michael Truman

FIRST BROADCAST:
23/02/1965
CAST:
John Drake
............
Patrick McGoohan
Paula
............
Sylvia Syms
Charles
............
Robert Urquhart
Nicos
............
Maxwell Shaw
Paula's Mother
............
Vera Cook
Mimiko
............
Harry Tardios
Customs Man
............
Meadows White
Secretary
............
Sarah Brackett
Greek Policeman
............
Andreas Lysandrou
Greek Boy
............
George Zenios
British Agent
............
Anthony Baird
Plainclothes Man
............
John Bryans
Truck Driver
............
William Hurndell
Girl
............
Sally Douglas
Admiral Hobbs
............
Peter Madden
EPISODE DETAILS:
From an original story by John Roddick and turned into a finished script by Philip Broadley, 'It's Up to the Lady', was the 6th episode to be produced and was originally entitled 'The Defector'.

In this episode Charles, a British civil servant defects and Drake follows his wife Paula as she travels to be with him. Drake then tries to get Paula to persuade Charles to go back to England. In this episode we see Drake showing compassion for the defector and his wife and anger at his bosses when he himself is double-crossed.

This was the last episode to feature the original title sequence where McGoohan's face broke up to reveal the Danger Man logo, after this the positive/negative sequence became standard for the remainder of the episodes.

This episode reunited Patrick McGoohan and Sylvia Syms who had worked previously together in the film 'The Quare Fellow' in 1962. According to reports there was no love lost between them.

Filming took place between Monday 1st and Friday 12th June 1964 at MGM Borehamwood and also included many location shots in London and North Wales.
Episode Titles: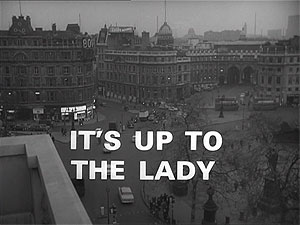 TV Magazine Listings: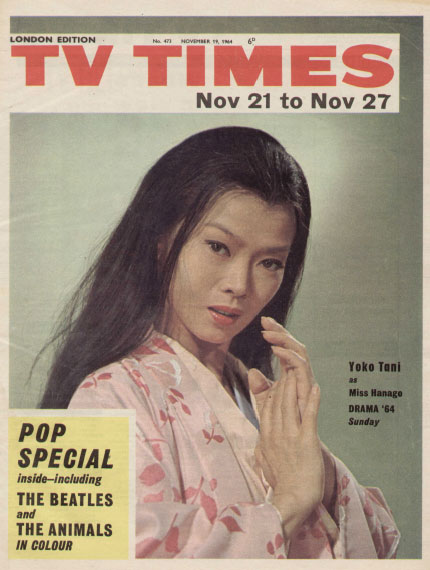 London Edition
Nov 21th - 28th 1964
Filming Locations:
Church Row, Hampsted, London
Church Row, Hampsted, London
Church Row, Hampsted, London
'Clive Steps', Horseguards Road, London
Miners Bridge, Betws y Coed
Miners Bridge, Betws y Coed
Gallows Point, Beaumaris, Anglesey
Pont Tyn-y-Maes (Near Bethesda)
Track leading from Pont Ty'n y Maes off the A5 near Bethesda, North Wales
Rhaeadr Ogwen
Click here to view the location details